Your contribution provides an important source of income in helping us meet the growing needs of families and individuals in our community. The services provided by Family Service Agency are an important resource for low-income individuals and seniors whose options are limited. We help keep people in their homes, provide support to allow seniors to maintain their independence, give those suffering from vision loss tools to manage their situation and live their lives to the fullest, and so much more. FSA is a 501c3 nonprofit organization, and your donation is tax deductible.
Making a gift is simple and can be achieved by any of the following methods:
1) Send a check to: Family Service Agency, 1422 West Court Street, Flint MI 48503
2) Call us at (810) 767-4014 ext. 415.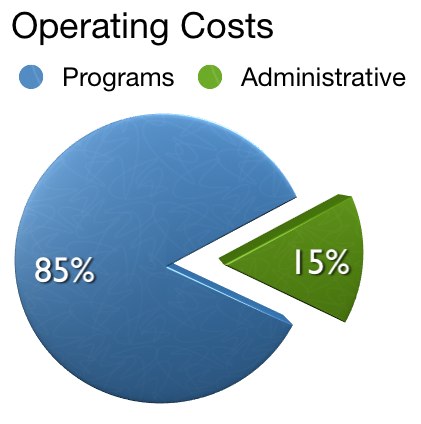 Donations to Our Agency are Always Welcome
Donations go a long way to help support this important program.
Our program takes pride in the fact that less than 20% of our budget goes to administrative costs.
$25 would pay for recognition for one volunteer for one year
$200 would pay for one volunteer's lunch for the year
$2,766 would fund the stipend for one volunteer for one year of service (1,044 hours)
$5,000 would cover the cost of one volunteer's stipend, meal/travel reimbursement, recognition and supervision for one year